'BRICS People Choosing Life: Creation of Tolstoy and Gandhi Center'
Tuesday,13 December 2022
Delhi Public School, Dwarka in collaboration with the Regional Public Organization "BRICS. World of Traditions" hosted the programme 'Creation of Tolstoy and Gandhi Center' on Tuesday,13 December 2022. An exhibition highlighting the life, works & ideologies of Mahatma Gandhi and Leo Tolstoy was set up in the school. On this occasion, MOU between Delhi Public School, Dwarka, and State Budgetary Educational Institution School No. 1409 Moscow was also signed.
The programme was graced by Ms. Lyudmila Sekacheva, President, Regional Public Organization "BRICS. World of Traditions" and Manager of the program "BRICS People Choosing Life" as the Chief Guest. In her address she highlighted that this International and Interregional Socio-Cultural programme aims to promote 'Ecology of soul and body to the ecology of the world'.
Ms. Yulia Aryaeva, First Secretary & Head of Cultural Department at the Embassy of Russian Federation and Mr. Oleg Osipov, Director, RCSC were the Guests of Honour. Other dignitaries from BRICS, Ministry of Foreign Affairs Russian Federation , The Russian Embassy , RCSC & the Vice Principal of Russian Embassy School also graced the event. Representatives from ITAR TASS, TV BRICS, Russia and Janhit Times were present for press coverage.
Dr. Kiran Datar, Chairperson DPS Dwarka presided over the programme. In her address she reiterated that in the present times of aggression and violence, we need to teach the children the lesson of ' One People, One World, One Humanity & One Peace'.
Ms. Sunita Tanwar, Principal, DPS Dwarka in her address emphasised that the aim of this programme is to preserve and popularize the moral
heritage and the philosophy of non-violence as preached by the two
great legends- Mahatma Gandhi and Leo Tolstoy.
A beautiful cultural programme was put up by the students of DPS Dwarka. Gandhiji's favourite Bhajan 'Vaishnav Jan toh' was sung melodiously by the school choir followed by a hymn and a Russian song. A Talk Show on 'The Great Leaders - Tolstoy and Gandhi' highlighted the philosophies of these two great apostles of peace. Highlight of the day were the foot tapping Bhangra , Kathak & Russian dance performance which was greatly appreciated by all the distinguished dignitaries. Students of Russian Embassy School enthralled the audience with a beautiful song and dance presentation.
The exhibition highlighted joyful pictures by students from the State Budgetary Educational Institution of Moscow "School No. 1409". The theme of the art works was "From Children to Children". Students of DPS Dwarka also prepared exhibits, posters, portraits showcasing the life and works of Gandhi and Tolstoy. The paintings by Moscow students will be granted to the Indian orphan houses and to the Old Age homes.
This project is a befitting tribute to the 75th anniversary of establishment of diplomatic relations between India and Russia.
GRATULIEREN!
It is a matter of immense pride that our student Lakkshanya Chopra of IX A has secured 100% marks ( 60/60) in FIT IN DEUTSCH-I exam conducted by Goethe Institut, New Delhi.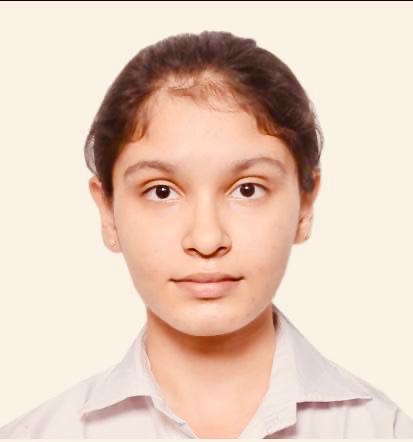 Lakkshanya Chopra
YOUTH CAMP IN ORCHHA FOR FIT 1 TOPPERS
Goethe – Institut, Max Mulller Bhavan had organised a Youth Camp from 31 October 2022 to 03 November 2022 in Orchha, Madhya Pradesh for German learners, who have excelled in FIT exam this year. It was an all expenses paid trip sponsored by Goethe Institute.
It is a matter of immense pride that two students of DPS Dwarka were a part of this prestigious Youth Camp. Aditi Prakash and Lakkshanya Chopra of Class IX A were selected as they have scored 100% marks in FIT IN DEUTSCH Exam.
Following activities were undertaken during the 4 day camp:
Workshops by German experts.
Celebration of Spooky Halloween night.
Presentation of Dream Catchers in German.
Visit to Orchha Fort.
Excursion to local sightseeing.
Enlivening Fashion show, Ramp walk showcasing dreams and passions
DJ Night
Aditi Prakash has won the first prize in video making competition on 'How the Goethe Institute has helped us?' organised during the camp. It was an enriching learning experience for the students.
PLANSPIEL 'SIMULATION GAME'
Venue: DPS Dwarka (German Lab)
Day and Date: Wednesday, 19 October 2022
DPS Dwarka in collaboration with Goethe Institute, Max Muller Bhavan hosted 'PLANSPIEL' (A simulation Game "Climate – Neutral City") on Wednesday, 19 October 2022 in German Lab. 16 students of classes X and XI participated in the event.
In the simulation game, students developed a climate plan for an imaginary city. The goal was to halve the City's CO2 emissions by 2030. The participants have learned to represent interests in a playful way, to negotiate with other groups and to come to a joint result.
Learning Objectives of the Simulation Game
Putting oneself in a certain role and representing their positions and interests.
Setting Priorities, making decisions
Perceiving and understanding different perspectives on the problem.
Discussing constructively and dealing with conflicts.
Knowledge of climate neutrality and climate protection.
The aim of the simulation game was that the participants can contribute individually and have a learning experience together as a group.
NAME OF THE PARTICIPANTS:
S.No. Name Class & Sec
1. Shourya Sehgal X D
2. Parth Kathuria X D
3. Aarnav Raina X D
4. Vivaan Anand X D
5. Gauransh Bhaba X D
6. Divyansh Gandotra X D
7. Dhairya Kohli X E
8. Urvaksh Sachdeva X D
9. Jai Nanda X E
10. Atharv Saxena X D
11. Yatharth Jain XI
12. Rahul Ramdev XI
13. Garvit Soni XI
14. Arnav Verma X E
15. Aryan Ranjan X E
16. Nipun Sinha XI
RUSSIAN DELEGATES – WELCOME ASSEMBLY
DPS Dwarka organised a welcome assembly for the Russian delegates on Thursday, 29 September 2022. Mr. Oleg Osipov, Director and Counsellor RCSC, Embassy of the Russian Federation of India, was the esteemed guest for the occasion.
The cultural programme included an orphic symphony played by the School Band followed by Vande Mataram, a melodious rendition awakening the patriotic fervour. The school choir presented a Russian song celebrating the bond of friendship. The highlights of the programme were a Sarod and Tabla Jugalbandi and a fusion dance (Odissi & Kalinka) representing the culture and spirit of India. The dignitaries were welcomed by Ms. Priya Narayanan, Vice Principal, DPS Dwarka. The programme concluded with a presentation made by the Russian delegates to apprise the students about various academic courses available in Russia for higher studies.
PAINTING COMPETITION - ORGANISED BY JAPAN EMBASSY
CALSSES VI-XI
The Japan Embassy organised a Painting Competition and Exhibition for students of classes 6 to 11 on Wednesday, 21 September 2022 on the ocassion of 70th Anniversay of Japan- India diplomatic relations " Visit, Paint and Win".
The exhibiton was held at art gallery, Kamla Devi Complex, India International Centre, Delhi.
26 students participated in the above mentioned competition and viewed the exhibition "Japan from India's perspective" .
DAY OF SLAVIC WRITING AND CULTURE
Venue : Russian Cultural Embassy, New Delhi
Event : 'Day of Slavic Writing and Culture' – Photo Exhibition and Seminar
Date/ Day : 26 May 2022 , Thursday
11 students of the Russian Club, DPS Dwarka attended a photo Exhibition and seminar to mark the Day of Slavic Writing and Culture at the Russian Cultural Embassy on Thursday, 26 May 2022.
The Russian Cultural Embassy gifted a wonderful collection of Russian Language books to the school. The children were also taken on an excursion of the Russian Cultural Embassy.
The Event was an excellent experience for our students.
THE INTERNATIONAL DAY OF HUMAN SPACE FLIGHT
Name of the Event : "The International Day of Human Space Flight" dedicated to the "61st Anniversary of the First Human Space Flight' by the Soviet Cosmonaut – Yuri Gagarin.
Venue : Russian Cultural Embassy, New Delhi
The students of DPS Dwarka participated in the Poster Competition to commemorate "The International day of Human Space Flight", dedicated to the 61st Anniversary of the First Human Space Flight by the Soviet Cosmonaut Yuri Gagarin.
The Russian Centre of Science and Culture organized an Award function for the 16 winners of DPS Dwarka on Thursday, 21st April 2022 at the Russian Cultural Embassy.
The students were felicitated with certificates and gifts followed by 2 documentary films on 75 years of Indo-Russian Friendship and an Excursion of the Exhibition and Nikolai Roerich's Paintings.
GERMAN CERTIFICATE DISTRIBUTION : FIT IN DEUTSCH
Ms. Sunita Tanwar, Principal DPS Dwarka felicitated the students who secured Distinction in the Fit in Deutsch Exam conducted by Max Mueller Bhavan. The names of the achievers are :
Dhairya Kohli IX E
Urvaksh Sachdeva IX D
Atharv Saxena. IX D
Shourya Sehgal IX D
Vivaan Anand. IX D
Aarnav Raina. IX D
Pahul Chadha. VIII A
Jessraj Singh Mahay. VIII B
Reyansh Munjal. VIII B
Daksh Sethi. VIII B
Jai Sinha. VIII A
Aditi Prakash. VIII A
Vibhu Rao. VII A
Arnav Saxena. VII A
Dhriti Kohli. VII A
Kushagr Trehan. VII A
Maullik Bhadwar. VII E
Ranya Shrivastava VII E
GRATULIEREN!
It is a matter of immense pride that our student Aditi Prakash of VIII-A has secured 100% marks (60/60) in FIT IN DEUTSCH-I Exam conducted by Goethe-Institut, New Delhi. As per their standard procedure the students with extra ordinary performance in FIT 1 exams are given special prizes or invitation to youth camps.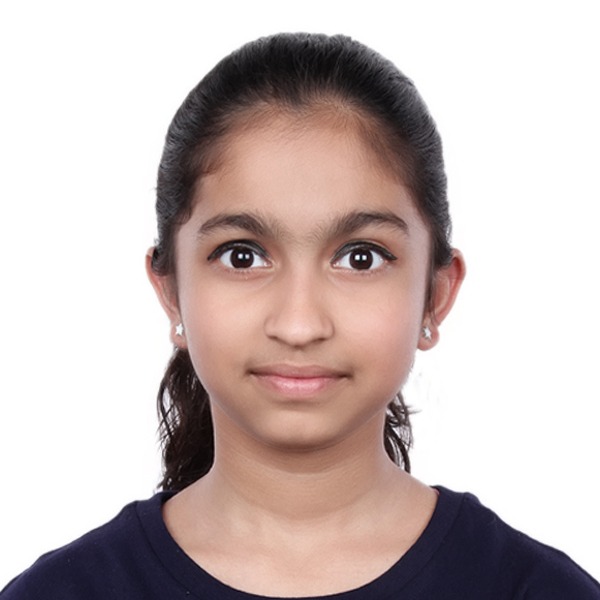 Aditi Prakash
JAPANESE ONLINE EXCHANGE PROGRAM
A two day Japanese online exchange program was organized by JALSTA with a prestigious Japanese school named Hiranuma High School in Yokohama, Japan on 21 st and 28th October 2021.
The students of Dps Dwarka and Hiranuma school worked together on a collaborative project 'Dream School '.The students discussed the school system of their respective schools under this project.
The names of the participants are as follows:
1.Ananya Arora class 12
2.Shreya class 9
3.Ankita Reshu class 9
4.Kudrat Sethi class 8
5.Kabir Singh class 8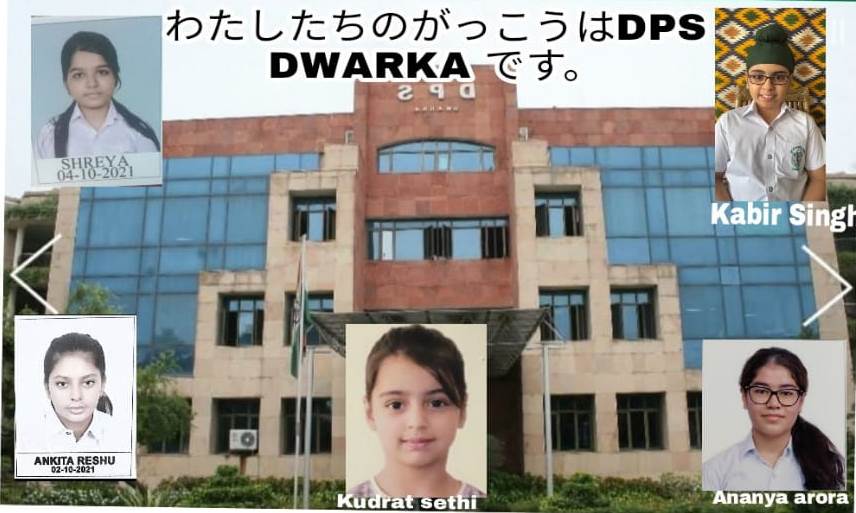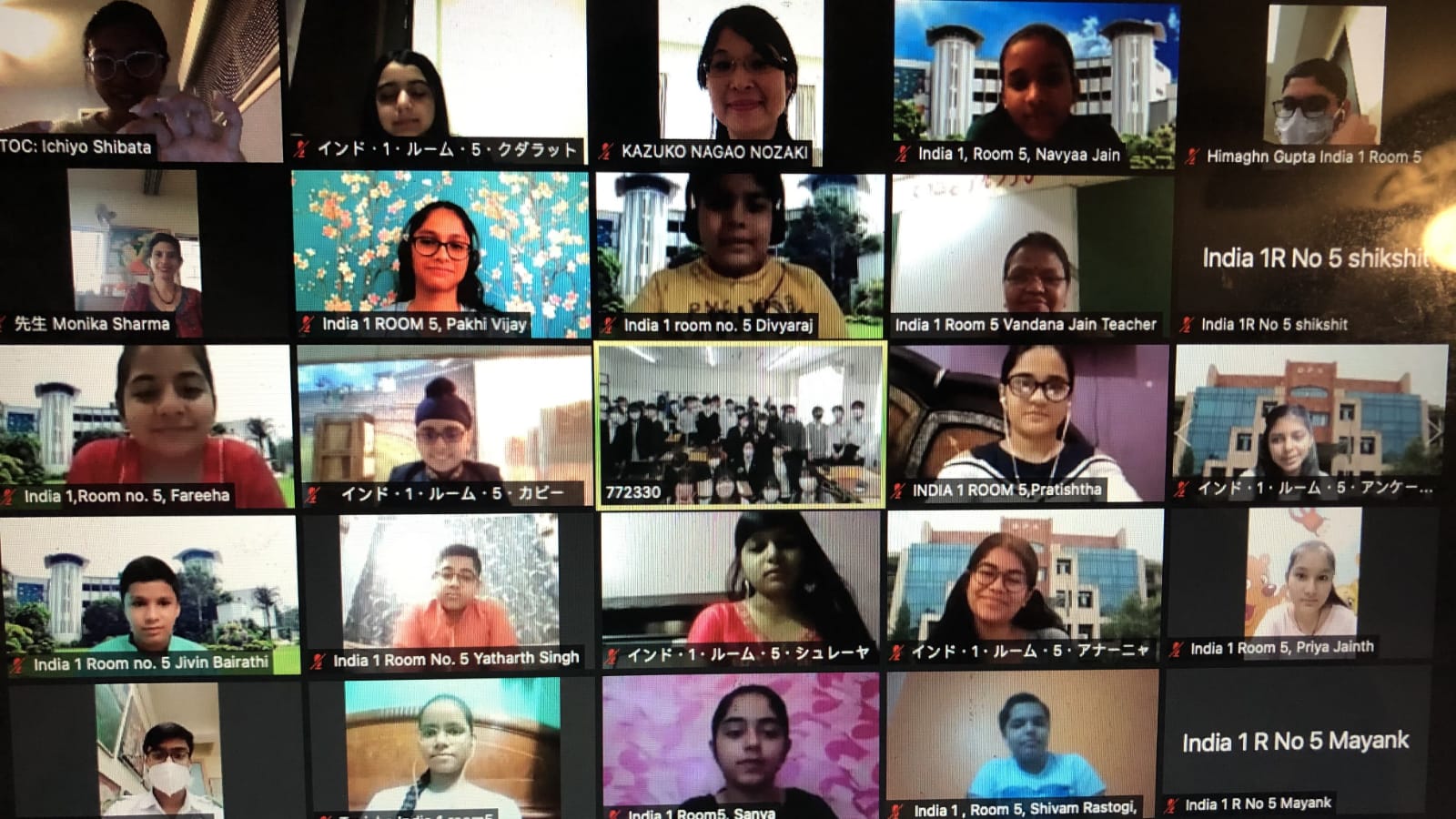 WORLD CONGRESS OF SCHOOL HISTORY TEACHERS 2021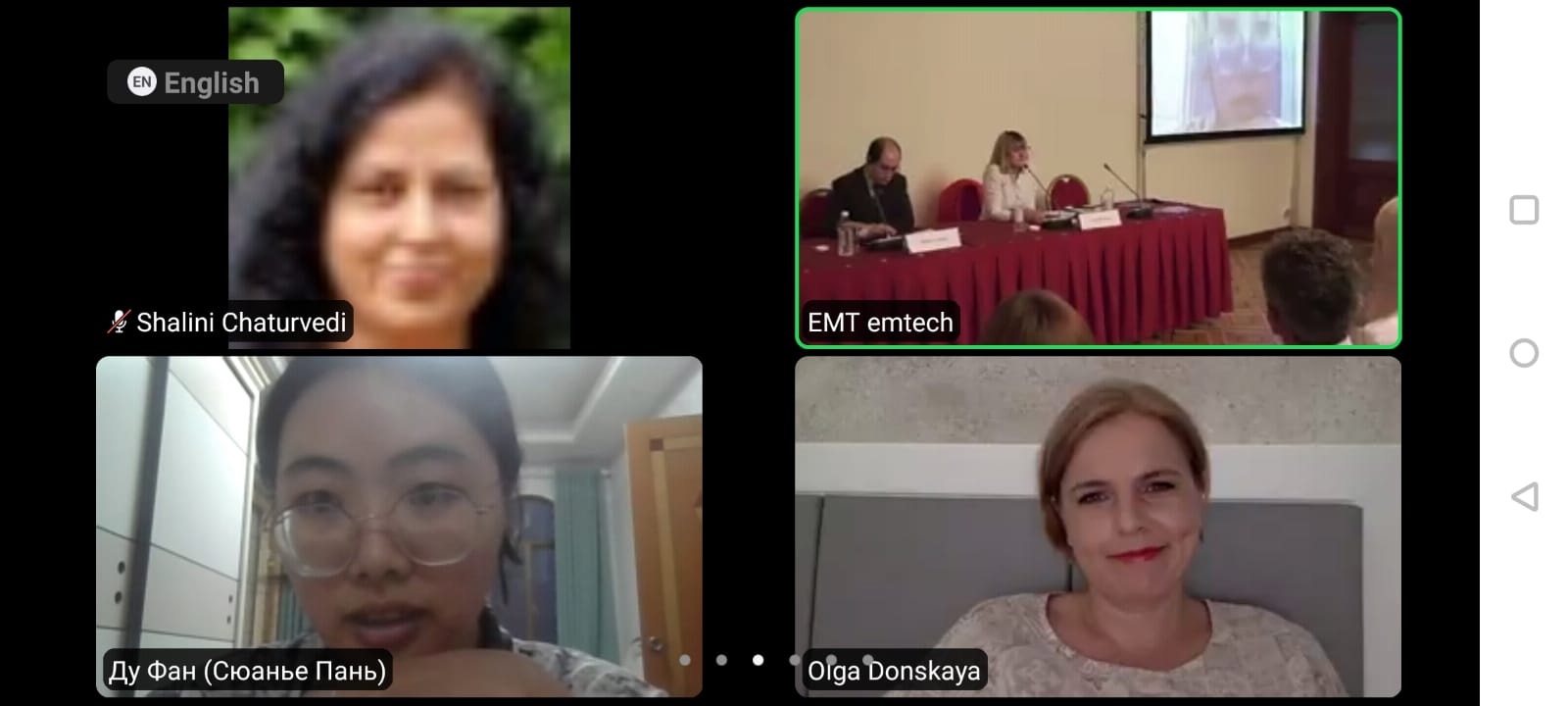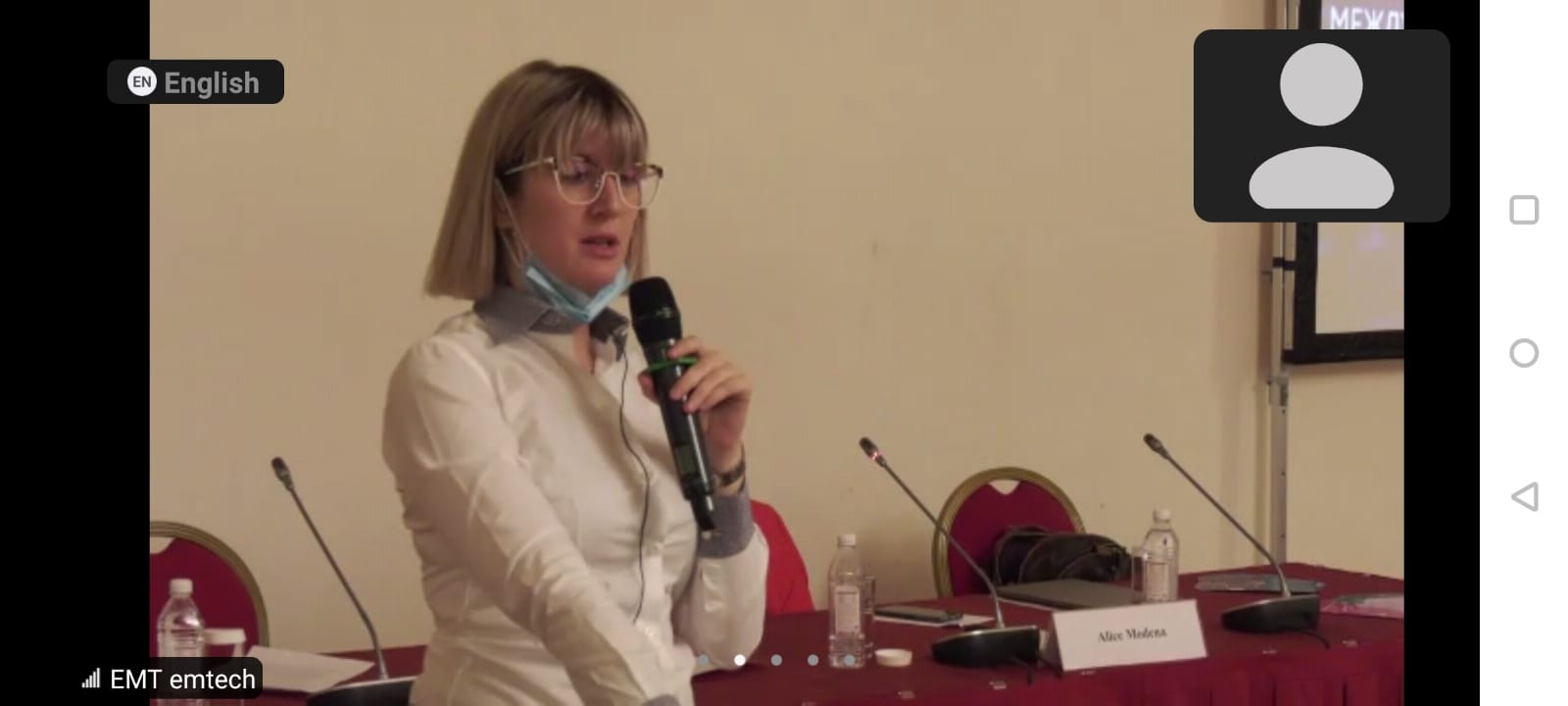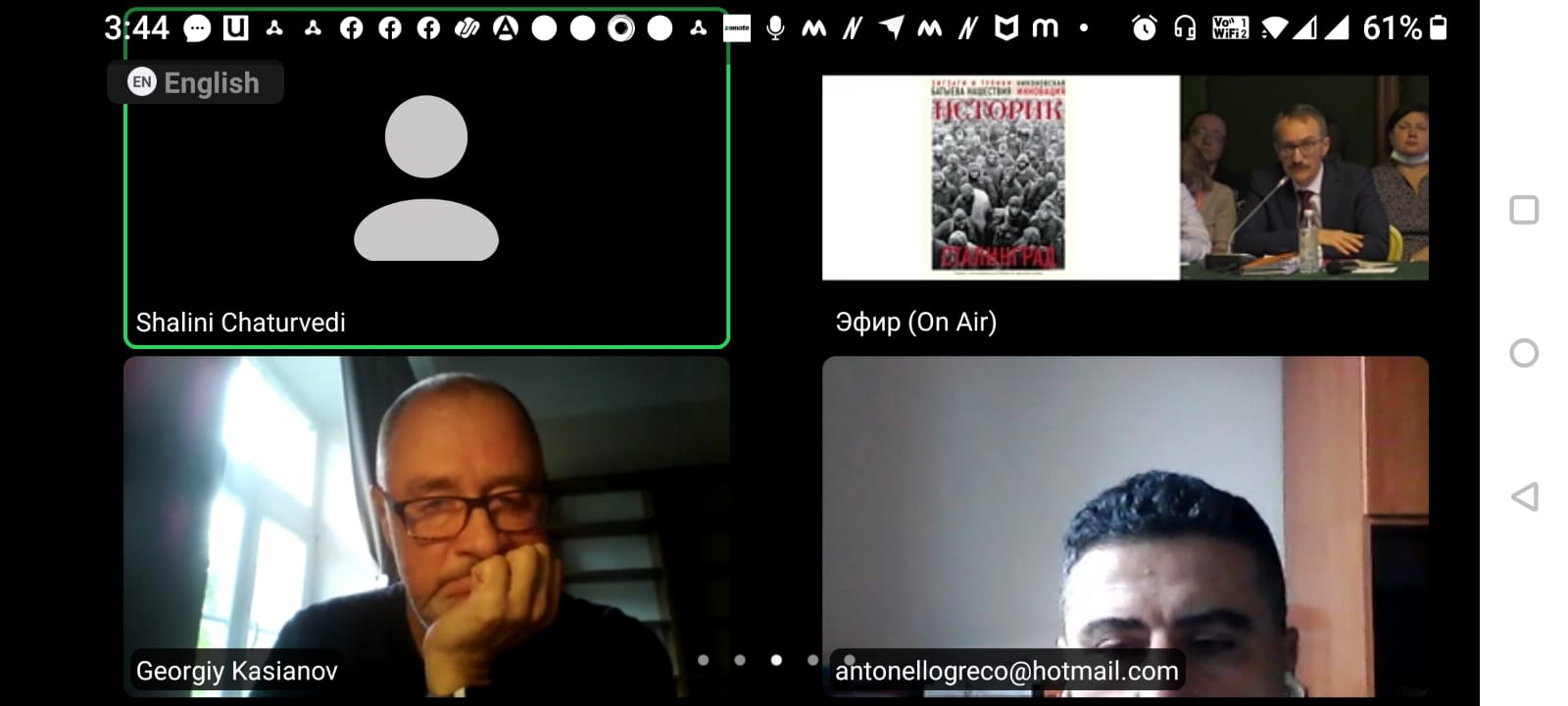 A World Congress of School History Teachers was conducted in Moscow, Russia, through Online and Offline platforms from 4-7 October 2021. It was attended by 70 participants from across the Globe. The Congress was held in English and Russian both but a few sessions were in Russian only as the participants were from CIS countries.
It was a unique opportunity for history educators to meet colleagues from all across the world and to discuss several key aspects of History Education today. The National Committee of Russian Historians, which organized the World Congress, had invited Euro Clio to host several sessions, and to invite colleagues from Europe via an open call for participants.
The conference was over four days. The Plenary session was held on the first day and had greetings from the country's leadership and honorary guests of the Congress, including foreign participants Speeches on some general issues of historical school education in Russia and around the world .After the lunch break, they had cultural programme for the offline participants.
The Second and the Third day there were three sessions on each day at different venues and on varied topics. Topics like how is history tackled in different school systems, what is the purpose of history, and national exams; what is the role of the history text book today, and how are transnational textbooks created; how to teach controversial topics; teaching about revolutions in world history, and about the second world war; challenges in online teaching; the Council of Europe Observatory on History Teaching.
Fourth day they conducted cultural programs and organized city tour for international participants.
In all, the sessions were truly elating and inspiring. It was an enriching experience to be a part of this conference and I thank the school for giving me this opportunity.
HANDING OVER CEREMONY OF BOOKS
Friday, 13 August 2021
The Embassy of Russian Federation in collaboration with Yasnaya Polyana Museum and BRICS presented a series of fiction books, in Russian and English, by the renowned author Leo Tolstoy to the Russian language learners of DPS Dwarka. The event took place in the school premises on Friday, 13 August 2021.
The Handing over ceremony was organised on the occasion of the International Youth Day, as the planet celebrates this day launched by the United Nations. The event was graced by Mr. Aleksei Illiuviev, Second Secretary, Embassy of Russian Federation and Ms. Ekaterina Tiurina, Attache, Embassy of Russian Federation.
There was a fruitful interaction between Ms. Sunita Tanwar, Principal, DPS Dwarka and the delegates, about the importance of Russian Language, Indo-Russian ties and long lasting friendship between the two nations.
Ms. Tanwar expressed her heartfelt gratitude to everyone at the Russian Embassy for their valuable support and cooperation in organizing such fruitful and interactive programmes. She further added that this gift will help the students of DPS Dwarka learn and explore more about the history, culture and traditions of Russia. These books will quench their thirst for knowledge especially at a time when school children are confined to their homes for more than a year now due to the pandemic restrictions.
GERMAN VIRTUAL EXCHANGE PROGRAMME
DPS Dwarka in collaboration with Goethe -Institut Max Mueller Bhavan, New Delhi initiated a Virtual German Exchange Program with a school in Germany 'die Realschule Rothenburg ob der Tauber ' in July 2020. As a part of this Virtual Exchange programme, students of both the schools are working on various projects in the field of Science, Technology and Mathematics. It is an ongoing Project, which will continue for 2 to 3 years.
Aim of the Project: The German learners of DPS Dwarka will gain fluency in the Language, discover the richness of German Culture and in due course of the project, they will develop a strong bond of friendship with their German counterparts . They will learn to adapt to the changing world and gain a new perspective towards learning.
Various conferences, workshops and Seminars were conducted before the initiation of this programme to explain to the students the approach of mutual exchange program work, how the children are expected to involve with each other and the modalities involved when the children will be visiting the partner country.
This project will help the students explore and research about various basic domains like environment, pollution, teaching-learning methodology to advanced ones like artificial intelligence, robotics etc.
Projects Covered till date:
Introduction Project by grade 7 (September 2020)
School system Project by grade 8 ( February 2021)
Energy Conversion Project by grade 9 (ongoing Project )
Number of students working on this project: 100 (apprx)

ANNUAL INTER DPS JAPANESE LANGUAGE FESTIVAL
'NIHON NO KAORI-2019'
DPS Dwarka under the aegis of the DPS Society organized Nihon No Kaori 2019 – Annual Inter DPS Japanese Language Festival on Friday, 23 August 2019. Students from twelve Delhi Public Schools participated in various offsite and onsite events.
The Valedictory Ceremony was graced by Ms. Namita Pradhan, Chairperson, DPS Dwarka as the Chief Guest. Dr. Zeenat Khader, Joint Secretary, DPS Society was the Guest of Honour. The event was also graced by Mr. Masahiro Kobayashi, First Secretary, Embassy of Japan as the Distinguished Guest.
Ms. Namita Pradhan, Chairperson, DPS Dwarka emphasized that there is much more that we can learn from Japan apart from their rich culture and amazing technological expertise. The way people of Japan have overcome the ravages of time exhibits their immense discipline, dedication and determination.
Mr. Masahiro Kobayashi, First Secretary, Embassy of Japan in his address complimented the school for organizing such a festival. He acclaimed the zeal and enthusiasm exhibited by the participants from various schools.
Dr. Zeenat Khader, Joint Secretary, DPS Society congratulated the participants and applauded the efforts of the DPS Dwarka team for organizing such an event. She emphasized that the aim of organizing such festivals is to bring the two countries together and further strengthen the bond of friendship.
Ms. Sunita Tanwar, Principal DPS Dwarka emphasized that since Japan is the economic powerhouse of Asia, learning their language is an important skill. It will open doors to employment for students in the near future.
A beautiful cultural programme put up by the students of DPS Dwarka enthralled the audience. The delegates from the Japan Embassy highly appreciated the Japanese Dance and the Japanese Welcome Song presented by the students.
The festival provided the students a platform to exhibit their inherent talent and understanding of the Japanese Language. Various competitions like Japanese Dance, Japanese Song, Picking Beans with Chopsticks, Just A Minute, Making Japanese Dolls and Creating a Mascot were organized to test the language skills of the students.
Mr. Kousuke Noguchi, Director, Japanese Language & Studies at Japan Foundation, Mr. D. Shekar, Senior Programme Officer, JICA and Ms. Uehara Yuga, Japanese Language Advisor at JNU from JICA were the eminent judges for the events. Ms. Anshula Bhatt, Programme Officer, Embassy of Japan also attended the event.
The team from DPS Noida was adjudged the Overall Winners of Nihon No Kaori 2019. DPS Greater Noida and DPS Bulandshahr were the First and Second Runners up respectively.
INDO-RUSSIAN STUDENT EXCHANGE PROGRAMME
13 students of School No. 653 by Rabindranath Tagore, St. Petersburg accompanied by Ms. Shubina Elena, Principal of the school, Ms. Bukareva Galina, Deputy Director,
Ms. Popova Olga, the Dance Teacher and Mr. Mangalam, Hindi and English Language Teacher visited DPS Dwarka as a part of Indo-Russian Student Exchange Programme.
The Russian delegation arrived in New Delhi on 03 April 2018 and their seven day stay with us was an enriching experience. They visited Taj Mahal - a monument of immeasurable beauty and various tourist places in the capital city of Delhi. Apart from this, Yoga, Music, Pottery, Art and Dance classes were organized for our Russian guests and they also enjoyed learning Hindi and English.
The Valedictory Ceremony was graced by Ms. Nana Mgeladze, Counsellor for Culture, Embassy of Russian Federation as the chief guest. Ms. Evgenia Zeegofer, Second Secretary, Culture, Embassy of Russian Federation and Ms. Lyudmila Fillipova,
Chief Coordinator, Science & Information at RCSC were the distinguished guests.
Ms. Sunita Tanwar, Principal, DPS Dwarka in her address emphasized that such programmes provide the students a window to the culture and customs of other countries. They are also effective ways of opening the doors to new educational opportunities and can help build bridges of understanding among students from diverse cultures.
Ms. Nana Mgeladze appreciated the efforts of the school in promoting Russian language. A beautiful medley of Indian and Russian dances were presented by the Russian delegates. They also recited Hindi poems and sang Hindi songs which left the audience spellbound. Students of DPS Dwarka will be visiting Russia in the month of October as a part of this student exchange programme.
JENESYS – Japanese Language Communication/Exchange Programme
03 students of DPS Dwarka – Aks Tayal, Nehal Reshu and Mokshita Sobti of Class XI were selected to be a part of JENESYS programme organized by the Embassy of Japan. They were among the 18 students selected from schools all over India to visit Japan for this Exchange Programme from 20–27 March 2018.
As the group landed in Tokyo, they were enthralled by the beauty of the city which was lined with exotic Cherry Blossom trees. They visited SIMA Institute of International Business and Management which gave them an insight into Japanese culture, politics and history through an interactive session. They were taken to the National Museum of Emerging Science and Innovation (Miraikan) and were fascinated by the state-of-the-art robots on display. They visited to Fukuoka Prefecture wherein they had an insightful discussion with the Government Officials regarding the functioning of the local Govt. and current situation of the prefecture's environmental protection activities.
The group also had the chance to experience traditional Japanese Tea Ceremony and got the opportunity to try out wearing Kimonos. At the Fukuoka Institute of Health and Environmental Sciences, they learnt about the possible methods to solve urban and domestic environmental pollution problems. The programme was a great learning experience for the students as it helped them understand the economics, history, culture and politics of Japan.
EDUCATIONAL TRIP TO USA
38 students of DPS Dwarka accompanied by 04 teachers Ms. Bikramjeet Kaur,
Ms. Ila Sharma, Mr. Surender and Dr. Subhash Singh Tomar visited NASA, Kennedy Space Centre, Florida, USA from 13–24 June 2018. This educational trip was organised by Ed Terra Adventures.
The group arrived at Orlando, Florida and spent 3 days of learning at the Kennedy Space Centre. The students were provided training under the Astronaut Training Experience programme. The group saw the entire Space Centre through a guided bus tour, visited Rocket Garden, various museums, and attended simulated launching-landing facilities for space shuttles, shuttle manufacturing sites, riding on a shuttle launch simulator and many other adventurous activities. They also saw the historic Atlantis and other space satellites. The highlight of the stay was an interactive session with an Astronaut followed by lunch with him.
During the 11 day trip students visited the famous Universal Studios, Orlando, Cocoa beach, the massive Atlantic Ocean, Niagara Falls, and Corning Museum of Glass. In the New York City places of tourist interest such as the Statue of Liberty, World Trade Centre Memorial, Freedom Tower, Madame Tussads Museum and Times Square were also visited. The group also spent time shopping at the popular shopping malls.
The tour then headed to Boston. It was a life time opportunity for the students to visit the world famous Massachusetts Institute of Technology, Harvard University, apart from the other important landmarks of the city. It was a highly informative and enriching experience for the students to visit the Kennedy Space Centre, a place of great scientific discovery and achievements.
EDUCATIONAL TRIP TO JAPAN
10 students of Delhi Public School, Dwarka along with one teacher were selected by JALSTA – the Japan Language School Teachers' Association for an educational trip to Tokyo, Japan from 12–19 June 2018.
The objective of this programme was to make the students experience an international culture, enhance their language skills, enjoy the beauty of the country and consider Japan as a future destination for higher studies. The group comprised 25 students and six teachers from four renowned schools of Delhi.
The trip included visit to Mt. Fuji, Yoyogi Park, Tokyo Disney Land and the traditional temple market, Nakamise Dori. They were also taken to Akihabara, a hub of technological goods and Harajuku, the fashion street of Japan to explore the interiors of the city.
Visit to the Yamawaki Junior High School gave the students and opportunity to interact with the Japanese students and learn about their culture. The Indian students organized an exhibition wherein traditional Indian costumes and cuisine were put on display. The trip was a great learning experience for the entire group.